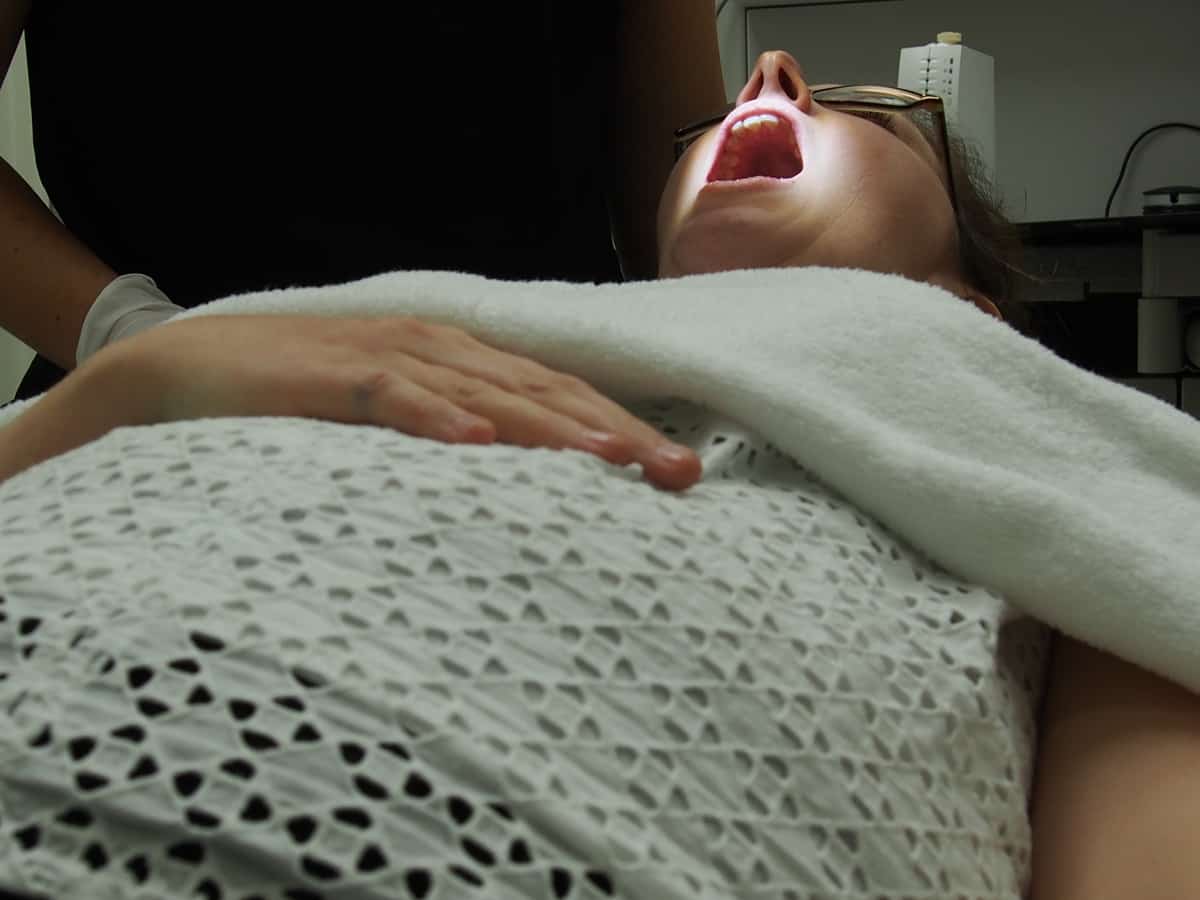 We believe every patient deserves to have a pleasant dental experience – every time. One that is pain free, worry free and fear free.
That is why at Harris Dental Boutique we offer Sleep Dentistry with IV Sedation at our clinic in Bargara.
Sleep Dentistry is the perfect fit for:
Anxious or phobic patients who avoid necessary treatments
Unpleasant and long procedures that can be uncomfortable
Treatment that would normally take multiple visits
Avoiding the inconvenience of general anaesthesia or hospital
It is said that 49% of Australians suffer from Dental Anxiety
Dr Linc offers Sleep Dentistry because he believes it empowers patients to develop and maintain their own oral health without anxiety, and in total comfort. By providing a tailored solution to meet individual needs allows us to look after you in the best possible way.
What is Sleep Dentistry?
You've probably read or heard about Sleep Dentistry. It goes by many names – conscious sedation, twilight sedation, sedation dentistry or IV Sedation – and is very popular with patients.
Sleep Dentistry is basically a very efficient way of providing profound anxiety relief and pain control during dental procedures.
It is a modern, safe, and highly effective technique that makes a patient's visit to the dentist a relaxing, comfortable and more enjoyable experience.
Sleep Dentistry utilises a combination of sedative and pain-relieving drugs to create a dream-like state that allows a patient to relax throughout their procedure – and experience no pain.
Patients are blissfully unaware of their dental surroundings and what dental treatment is being performed – and best of all, have little or no recollection of the experience.
Why is it so popular?
Safe
Comfortable
Pain Free
Amnesic (no recollection of treatment)
Smooth and rapid recovery
Convenient
Time efficient
Customisable for each patient
Dr Linc works with Dr Adam Michael who is a qualified and experienced seditionist who completed training to be able to offer this service
Dr Michael's passion for sedation dentistry is built on the belief that in this day and age, no one needs to feel worried or anxious about their dental visit. He take great pride in tailoring a sedation plan to suit each individual patient – so that developing and maintaining oral health becomes easy and anxiety free.
Talk to the team at Harris Dental Boutique if you think Sleep Dentistry may be right for you.