A denture acts as a substitute for your missing teeth. We understand that gaps left behind by missing teeth cause more than just embarrassment – they potentially create problems with eating and speech.
At Harris Dental Boutique, our Dentists are committed to making your experience with dentures more comfortable, secure and cosmetically pleasing. If your denture is not secured, future problems can arise such as irregular bone and tissue growth. These denture problems can be avoided.  Our Dentists work closely with our Dental Technician to produce high quality dentures that fit well and look great. Dentures are not a one-size-fits-all product, so your Dentist will continually make adjustments until you are happy.
If you have a poorly fitted or loose denture, find more information about what may be causing it and what to do here.
Generally, There Are Two Types of Dentures: Full or Partial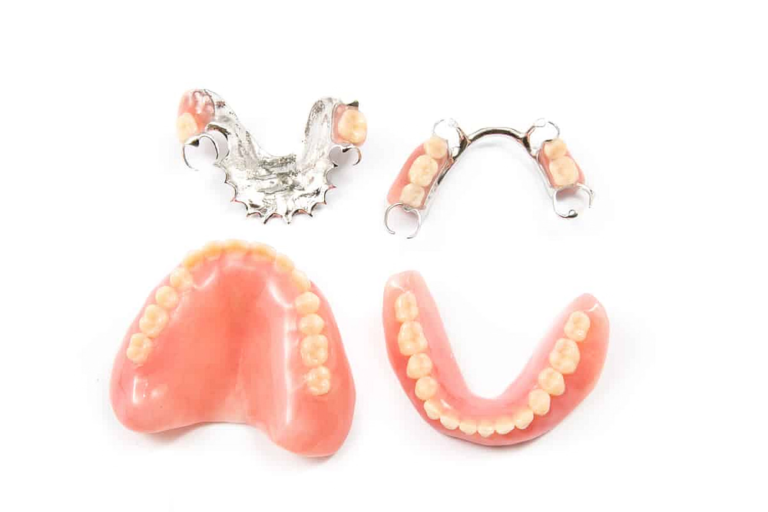 A conventional full denture is made when all of your teeth have been lost or removed. Your denture may be placed in your mouth on the same day your teeth are removed (immediate) or once your soft tissues have healed, which may take several months.
An immediate complete denture is inserted as soon as your teeth are removed. Your Dentist will take specific measurements and take impressions of your mouth to make models of your jaws to make your dentures. With immediate dentures, you do not have to be without teeth during the healing period.
A partial denture rests on a metal frame and attaches to your natural teeth. Sometimes crowns may be placed on your natural teeth, which will serve as anchors for your denture. A partial denture may offer a removable alternative to bridges.
For Dr Linc's top tips to help you care for dentures, click here.
Individual results may vary. Any surgical or invasive procedure carries risks. Before proceeding, you should seek a second opinion from an appropriately qualified health practitioner.