Affordable Dentistry | Payment Options
Lets face it, dentistry can be expensive.
That's why our team at Harris Dental Boutique in Bargara offer a variety of ways to help make the cost of dentistry more manageable so you can receive the high quality dental care you deserve.    
We often say that a smile makeover has the flexibility of a home renovation. We're guided by your goals and your budget and will help you make a decision that you won't regret in the long term.
How we make high quality dentistry more accessible:
Often people don't have the funds to renovate their entire home all at once, but they can complete one room at a time. 
By slowing down and breaking your treatment into smaller appointments or finding a way to do treatment over a longer period of time, costs can be spread out and easier to manage.
If you think this option could help you afford the dental treatment you need mention this to your dentist at your first appointment.
Many people don't have the cash to renovate their home without any kind of financial assistance.  
To help you get the treatment you need without delay we offer a variety of payment solutions to suit your lifestyle and budget. Flexible payment plans mean you can have the dental treatment you need without delay and without a large upfront cost. Click here to view more information about our payment plan options.
3. Choosing Something Else
If we all drew our dream hour i'm sure many of us would find there are some things that just arnt within our budget. We may need to choose laminate bench tops instead of marble or choose a smaller patio so we can have a larger swimming pool. This can happen with a dental plan too. There are often ways for us to still help you achieve your goals by choosing something a little different. We make compromises that will help to reduce the cost of your new smile like choosing a different treatment or diffeent materials while doing our best to make sure you wont have any regrets in the future. 
4. A combination of the 3
We can help you find a combination of these that works for you and your budget. 
Choose to do the things that are the highest priority to you first, and then take your time to complete the rest when you're ready 

Break your treatment up into stages and use one of our payment plan options to pay off each stage before moving onto the next

Choose to do the most important things in a higher quality material and others in something less costly.
Very rarely is your treatment plan set in stone. We're always happy to discuss and revise your plan after your first consultation if you. 
Our goal is to help you achieve your smile goals within your budget, without having any long term regrets

We don't think anyone should have to wait to receive the dental care they need. To help you get the treatment you need without delay, Harris Dental Boutique offers you variety of payment solutions to suit your lifestyle and budget for all dental treatments.
All our treatments are to be paid on the day of procedure.
Dental practices do not provide accounts to pay at a later date.
Some procedures require a non-refundable deposit to be paid when booking or a full payment made in advance depending on the type of the procedure such as procedures being done under IV/twilight sedation or large treatments that require the reservation of a whole day.
For your convenience, we have installed HICAPS which means, if you have your health insurance card with you at your appointment your health insurance claims can be processed on the spot, just pay the gap! No more waiting in queues and on the phone for long periods of time! Information on participating Health Funds can be found here:
https://www.hicaps.com.
au/private_health_insurers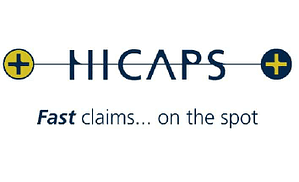 We accept all major credit cards including American Express and Eftpos.

*Based on an interest free period of 24 months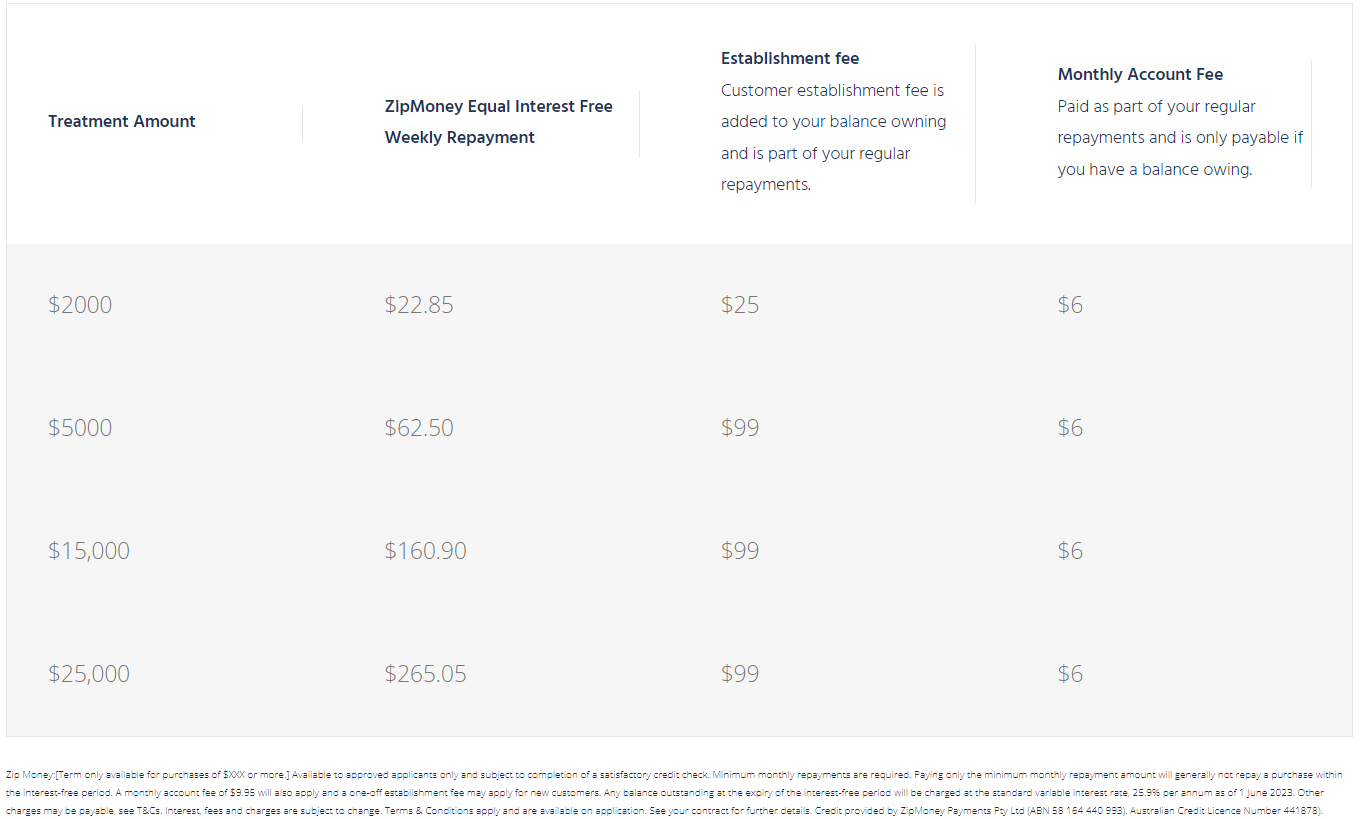 *Amounts $2000 and under have a maximum term of 5months