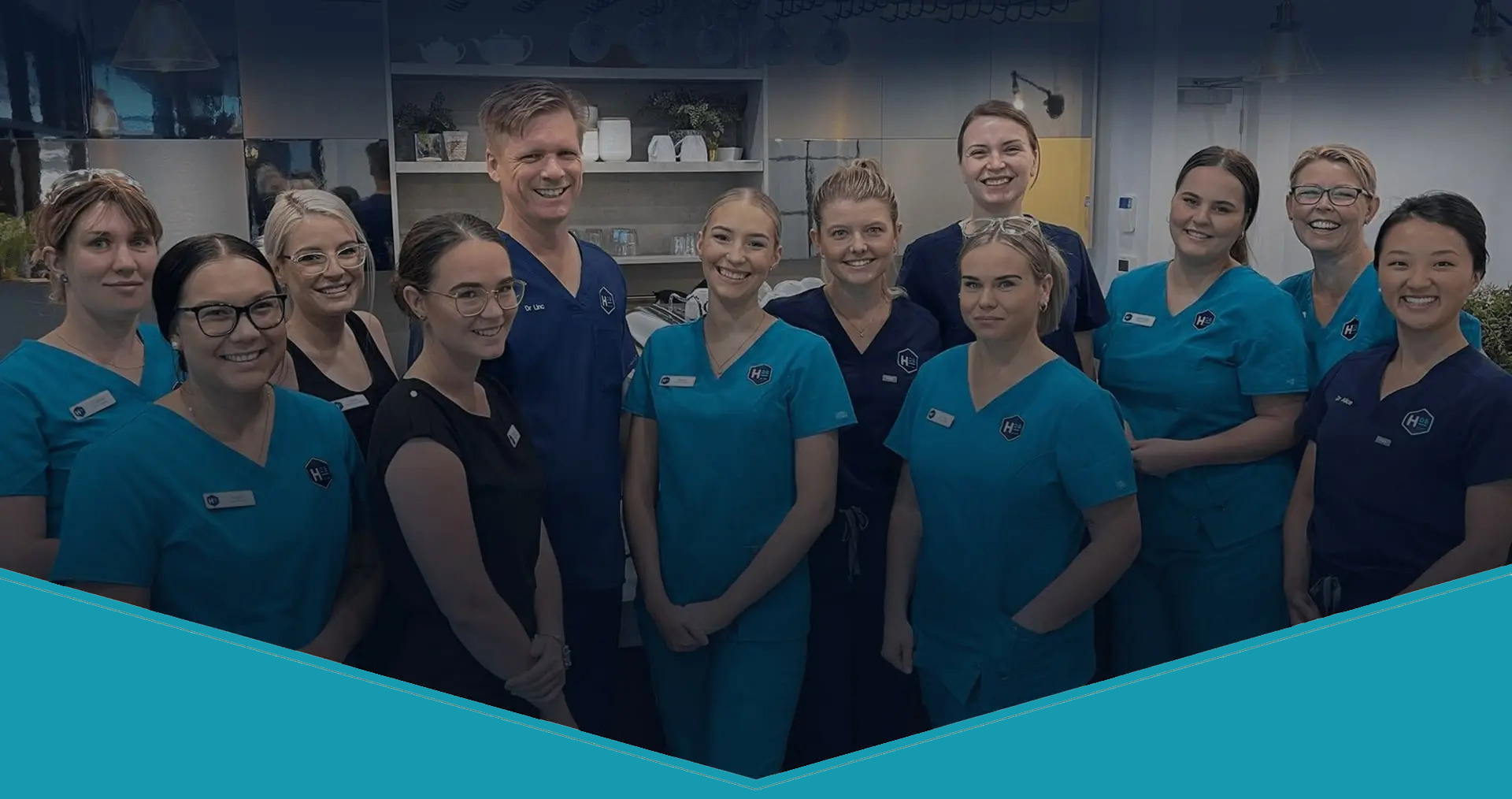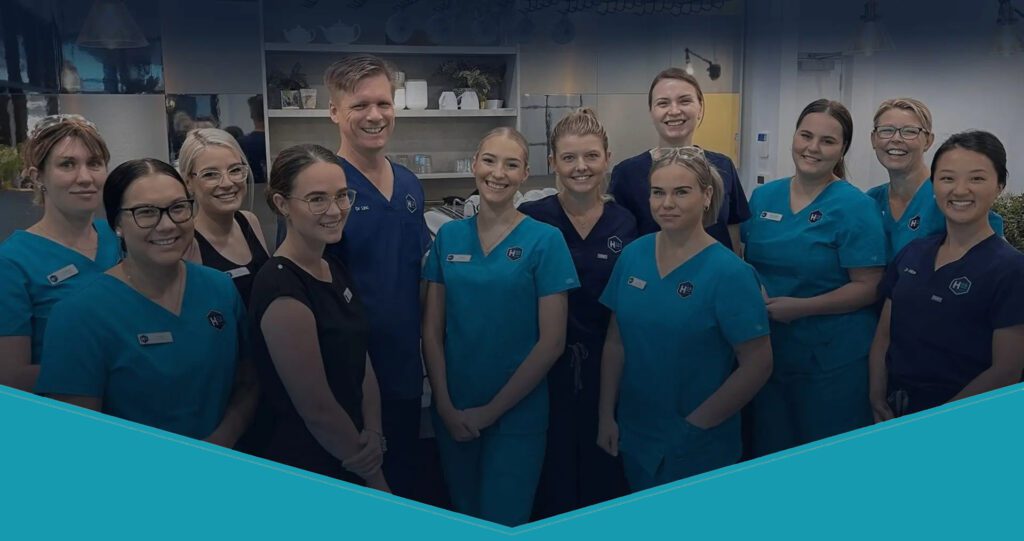 We use modern technology to complete patient treatments, reduce time in the chair, reduce discomfort and increase the quality of the patient experience. We now offer treatments that were unheard of five years ago.
A computer-assisted local anesthesia system, The Wand removes the need to use a traditional metal syringe, significantly improving your dental experience. Most discomfort from dental injections comes from the speed at which the liquid is injected. The Wand allows a slow and controlled injection which provides more comfort and causes less anxiety – most patients say they don't feel a thing and prefer The Wand to the syringe.
With only 10% of the radiation of traditional x-rays, digital x-ray images are instantly displayed on a computer screen and can be enlarged to enable our practitioners to diagnose any potential problems and explain dental treatment to patients.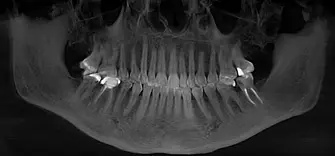 A Dental CBCT provides a 3D image of your head, jaw, bone, and teeth. An OPG x-ray provides a panoramic view of the mouth, teeth, and bones of the upper and lower jaws. These detailed x-rays are often used by our practitioners when planning procedures – such as dental implants or for patients who suffer from problems with their facial bones and head joints. Being able to take these easily and quickly within the clinic means you don't need to visit a third party and there's one less step between your and your ideal smile.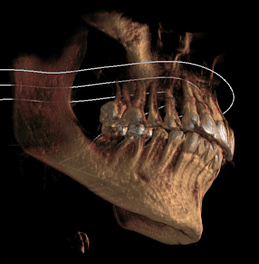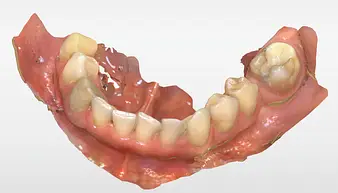 With our digital scanner for dental impressions, the days of biting down on a tray of putty are gone. Traditional impressions are particularly uncomfortable for patients with a very sensitive gag reflex. Digital impressions removes this discomfort as they're taken using an intraoral scanner which is much smaller than traditional impression trays. The scanner creates a detailed 3-D image of your mouth which can then be used to create crowns and bridges, models for planning treatment, whitening trays and retainers. The accuracy of digital impressions is equivalent to traditional impressions & evidence suggests it may be even more accurate.
On-site Laboratory Facilities
Harris Dental Boutique has on-site laboratory facilities, so we can complete some of your dental treatments with precise detail, under the watchful eye of Dr Linc. Having on-site laboratory facilities often reduces the number of dental appointment you require to complete your treatment, saving you time.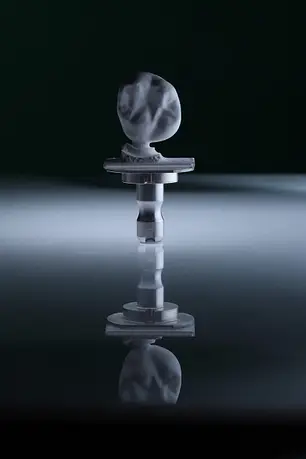 CEREC - CAD/CAM Dental Technology
Harris Dental Boutique was the first clinic in Australia in 2020 to have access to the latest CAD/CAM dental technology from Dentsply Sirona. This technology gives us the ability to make things like crowns, bridges and dental prosthetics within our clinic. CAD stands for computer-aided design & CAM stands for computer-aided manufacturing.
We use our digital 3-D scanner to capture images of your teeth which is instantly transmitted to a specialized computer program where a 3-D model of your teeth is generated. The dentist then sculpts a new virtual tooth. By also scanning the opposing teeth, the dentist can model how the restoration will fit when your teeth come together. Once the design is complete, the dentist sends the file to the automated milling machine to be made right in our clinic.
Thanks to computer-aided manufacturing, the entire crown fabrication process can take place while you're  in the dental chair or taking a stroll along the Bargara esplanade and be fitted the same day, as opposed to in the past, where your dentist would have to send you home with a temporary crown & come back up to a month later once a laboratory had completed the crown.
Traditional dental models are often slightly inaccurate meaning crowns made using them often need adjustment. With CAD/CAM restorations, we usually get a perfect fit the first time and if adjustments are needed we can do them right in the office without needing to send away your crown a second or third time.
To ensure you are comfortable and can relax during your dental treatment appointment, we have flat screen televisions with DVD players in all our treatment rooms. We also have wireless noise canceling headphones, so you can listen to the TV, a DVD or a CD during your dental treatment.
If you have questions about any of the technology we have at Harris Dental Boutique, we would love to talk to you.
Being able to design and print our own dental models and smile designs mean we don't need to wait for a external laboratory to do this for us and give your dentist more control of the final result.