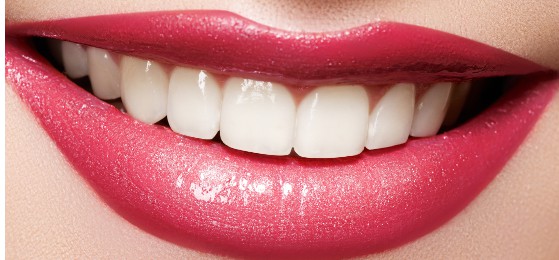 A beautiful straight smile has helped many actors and musicians achieve success in Hollywood. For many of these stars their mega-watt smiles have had some help from traditional orthodontic treatment.
The following superstars are just a few residents of Hollywood that have relied on orthodontic treatment to craft the smile of their dreams:
Tom Cruise (go and google him right now,–you'll never look at him the same again!)
Dakota Fanning
Gwen Stephani
Cindy Crawford
Nicholas Cage
Danny Glover
Gywneth Paltrow
Emma Watson
If you too would like to enjoy a perfectly straight, beautiful smile, at Harris Dental Boutique in Bundaberg we have a range of treatment options to craft the smile of your dreams
Our contemporary orthodontic treatment options are highly suitable for adolescents and adults alike. By consulting with our highly experienced orthodontists we can help design a treatment plan that suits your lifestyle, budget and individual needs.
Advances in dental technology now means that there are revolutionary ways of getting your teeth straightened, without braces. This also means that more and more adults are now seeking orthodontic treatment as a way to achieve that perfect Hollywood smile—orthodontics is not just for children anymore! For parents it is important to note that although orthodontics can benefit people of any age, if your child is treated at a younger age, this can reduce treatment time, increase the effectiveness of the treatment and reduce the risk of complications down the track.
Why are straight teeth important?
When our teeth are not aligned, food particles can lodge themselves between cracks and crevices. When this happens, a build-up of bacteria can develop which leads to plaque forming on top of our enamel, causing tooth decay and erosion. Over time, this can lead to gum disease caused by where the gums become inflamed as a result of built up bacteria. When this inflammation is left untreated it can lead to serious systemic health conditions such as diabetes and heart disease.
Here at Harris Dental Boutique we want you to have a healthy mouth and smile for a lifetime.  Not only can orthodontics save you a lot of money in the long term, it can save your overall health too.
Let's talk about revolutionary orthodontic options…
There are two techniques which are very common within orthodontic treatment—invisible Braces and Invisalign.
Invisalign: By using a series of clear, removable aligners, Invisalign straightens your teeth with results you'll notice sooner than you think. Since Invisalign is practically invisible, there's no unwarranted attention to your mouth. In fact, very few people will notice you're wearing them at all – unless you tell them. The course of treatment involves changing aligners approximately every two weeks, moving your teeth into straighter position step by step, until you have a more beautiful smile. An average Invisalign course of treatment takes about a year. You'll see Dr Harris every 6 to 8 weeks for adjustments and to check your progress. At regular intervals, you'll receive a new set of custom-moulded clear aligners to continue the straightening process. Plus, they're comfortable to wear and remove easily when you eat, brush, and floss. 
Invisible Braces: This gentle straightening system utilises a tooth coloured band to gently straighten and align your teeth, it is kind to your mouth and doesn't stand out like the more traditional metal braces. At Dr Harris Boutique Most patients can expect to see results within 4 to 9 months. Many adults who have had crooked or spaced teeth throughout their life have lost hope. '6 Month Braces' is an easy and affordable way to greatly improve your smile leaving the embarrassment of crooked and spaced teeth in the past!
Our philosophy of care…
At Harris Dental Boutique in Bundaberg our philosophy of care is simple and may separate us from the other dentists in the Central Queensland region. We aim to provide the very best in dental healthcare. Everyone who visits us receives the very best dental care available. To help us maintain our philosophy we ensure that all treatments are:
•             State of the art, advanced techniques and technologies
•             The best quality results always
•             The most appropriate treatment for you
•             Completed comfortably
•             Experienced in a boutique environment
Braces Bundaberg
To discover more about the innovative orthodontic treatments we offer at Harris Dental Boutique please don't hesitate to contact us on  07 4158 5813