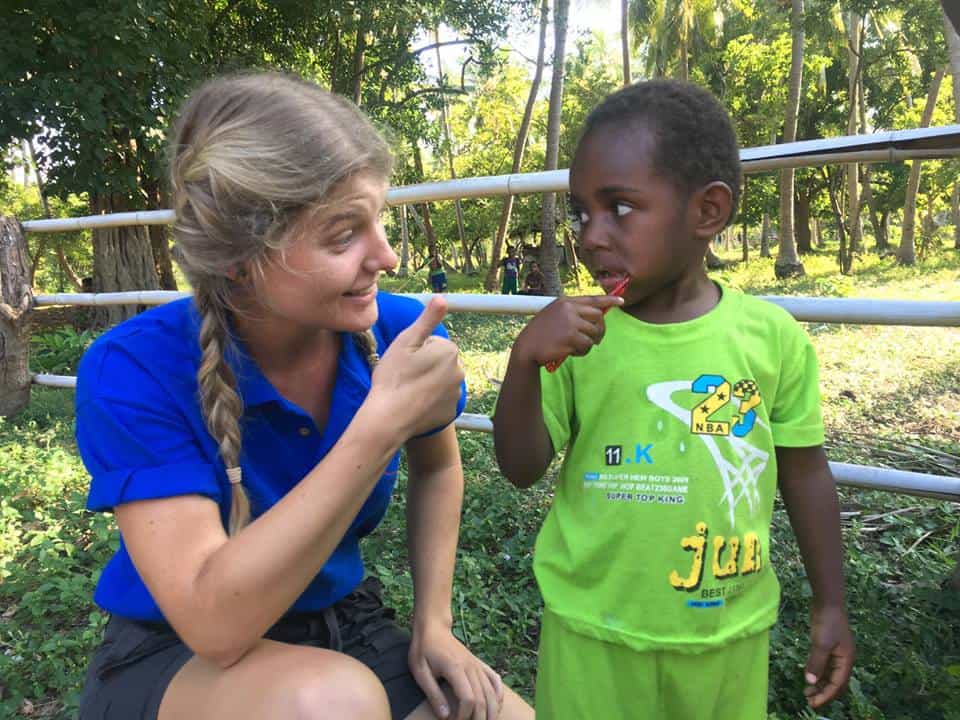 Some of you may remember our Dental Assistant Katelyn, who decided to pursue a career as an Oral Heath Therapist… Katelyn is now in the final year of her 3 year degree. Recently Katelyn attended a volunteer program with Smile Vanuatu, so I sat down with her and she shared her experience with me.
Smile Vanuatu 2016 – Katelyn Murray
Helping people has always been something that I am very passionate about and something I yearn for each and every day. When I was chosen as 1 of the 4 students to take part in the volunteer trip with Smile Vanuatu in June/July this year I was absolutely over the moon and felt immense gratification and privilege to take part in the program.
If I had to explain my overall volunteering experience in two words it would have to be 'Life Changing'.
From the very first day of volunteering I knew at that very moment that this experience was going to change my life. Whilst working with a local dentist and 12 other volunteers, we saw around 600 children from all over the island in over 20 different schools.
Dental chairs were swapped with benches, surgeries were swapped with the shade of a tree and travelling in the back of a Hilux became a daily occurrence.
In recognizing that education is the key to prevention, every child was given a toothbrush, along with demonstrations on how to brush their teeth and education on how to care for their teeth. Basic treatment such as extractions, topical fluoride application and restorations using ART technique were completed on site, and further treatment was referred to the local dentist.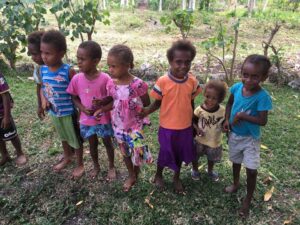 Volunteering showed me just how much we could accomplish with such basic equipment and that even the smallest tasks can make a great difference. I felt honoured to be welcomed so warmly into their lives and I loved being a part of something that could make so many positive influences on the lives of disadvantaged children.
For me, it was such a beautiful journey and helped me to grow both professionally in my skills as a future Oral Health Therapist and also personally. Seeing the smiles light up on the childrens' faces and hearing their contagious laughing whilst playing a friendly game of soccer or Frisbee during our lunch break is a vivid memory and one of my favourite parts of the trip.
I'd do the cold showers, early wake ups and long car rides in the back of a Ute all over again just to help make a difference in these beautiful children's lives. The friendships made were irreplaceable, and although it was very sad to leave, knowing that I made even the smallest difference gives me a great sense of satisfaction. I feel greatly touched by the culture and friendliness of the local people and feel truly inspired and excited to continue my endeavours for future volunteering wherever in the world it may be.
I believe the rewards of volunteering are invaluable. It gives you real-world skills and shows that you have initiative and are willing to step out of your comfort zone. There were experiences that I would never have had outside of volunteering.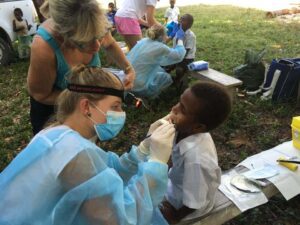 I was able to help children in a positive and meaningful way, I learnt so much about culture and diversity, and I built relationships with other practitioners who became valued mentors throughout the journey of the trip.
I feel more confident in my skills and was able to build trusting relationships with children of other cultures and abilities. I truly hope that my story will inspire others to utilize their skills to help those in need in developing countries and help to further understand and appreciate the world around us. It truly is the most amazing feeling to love what you do and to help make even the smallest difference.
Smile Vanuatu 2016 – Katelyn Murray