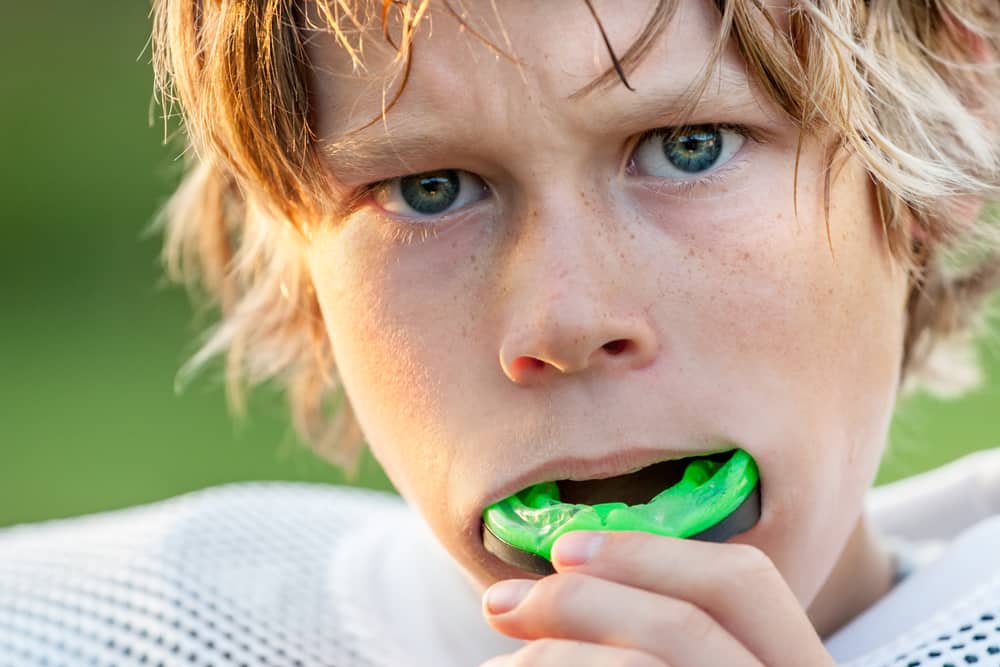 Custom-Fitted Mouthguards are essential for protection when playing sport, saving your teeth and gums from trauma and damage. At Harris Dental Boutique we create professionally fitted mouthguards made in our onsite Dental Laboratory from impressions of your teeth.
Types of dental Mouthguards
There are three main types of Dental Mouthguards, these vary in effectiveness and cost:
Custom-Fitted Mouthguards
Usually the more expensive and time-consuming option, these mouthguards conform exactly to your teeth structure and offer the best protection. They are moulded and fitted by your dentist.
Mouth-formed guards (boil and bite)
Store purchased and placed into boiling water and then into your mouth, so the mouthguard may be shaped around your teeth.
Ready-made Mouthguards
Purchased over the counter, they come ready-made and are the least expensive option. No generally recommend as they are the least comfortable and effective.
Why do I need a dental mouthguard?
If you have invested in a helmet or shin guards then a mouthguard should also be on your list of protective equipment.   If you participate in contact sport, then you may know that almost half of all sporting injuries involve the head and neck area.  A custom-fitted mouthguard will prevent injuries from blows to the face, jawbone and head, saving you a visit to the dentist and avoiding potentially expensive and painful dental treatment.
Dental injuries that we often see from people who choose not to wear custom-fitted mouthguards include chipped or broken teeth, fracture and dislocation and dislodgement.
Custom-fitted mouthguards made by your dentist offer the best protection against dental injury, cushioning against sudden impacts and collisions.  Custom-fitted mouthguards also allow you to speak and breathe clearly, are the most comfortable and durable.
Avoid dental sporting injuries by wearing a custom-fitted mouthguard. To learn more this, call the clinic and talk to one of our friendly team 07 4158 5813 to organise a time that suits you Contact Us for more information or book an appointment with Dr Linc in Bargara near Bundaberg.
Dr Linc and OHT Katelyn are available at Harris Dental Boutique Bargara dental practice near Bundaberg Monday to Friday at Shop 2/16 See Street Bargara Q 4670. There are usually appointment times available each day to see new patients or dental emergencies.