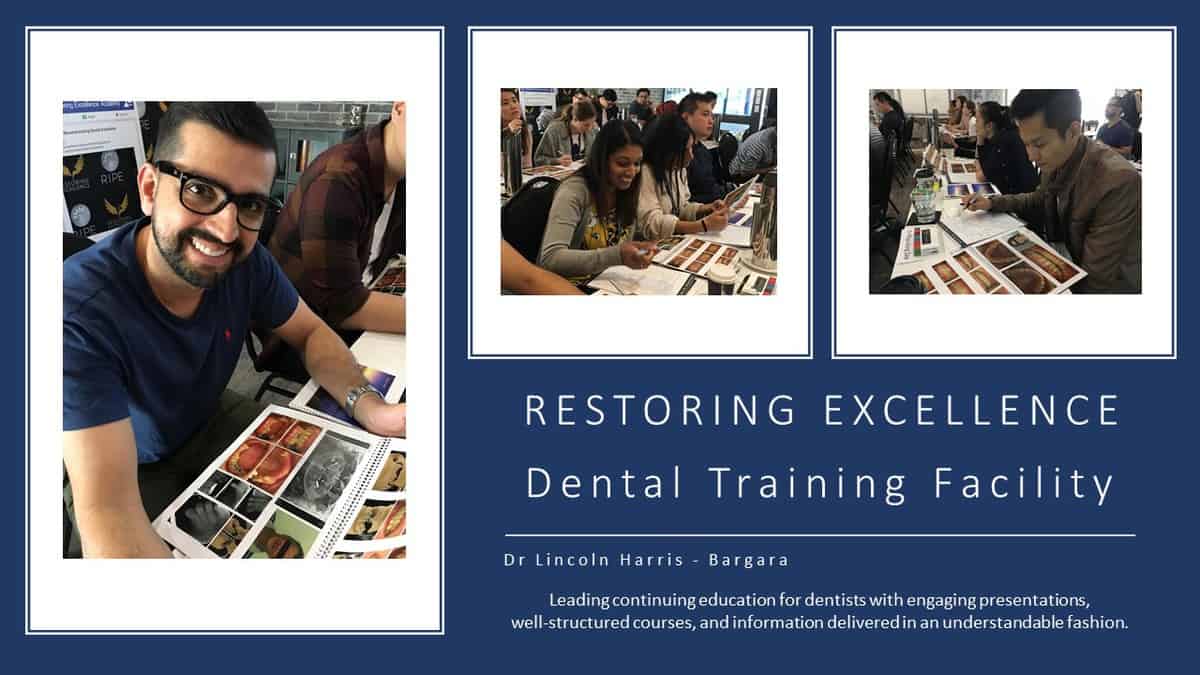 International Dental Training Facility opens its doors in Bargara.
Dentist Dr Linc Harris from Harris Dental Boutique Bargara offers dental education to dentists from all over the world in Bargara, dentists from far away as USA and Singapore and are attending courses and learning from Dr Linc.
In 2018 Dr Linc is seeking patients who need extensive dental treatment.  If you have worn down or broken teeth, if you are missing teeth or have been told you need an implant, Dr Linc wants to hear from you.
Having an international training facility right here in Bargara means Dr Linc is now able to offer more affordable high-quality dental treatment for patients in our region with training dentists.
All dentists are registered in Australia and have been practicing for a minimum of 5 years, they all have previous experience, however, need guidance and mentoring from Dr Linc and his experienced team.
Training Dentists will be learning with Dr Linc at his Bargara Dental Practice from February 2018, undergoing a series of extensive educational training programs.
To find out if you may be a suitable candidate for dental treatment with a training dentist with Dr Linc contact Harris Dental Boutique on 07 4158 5813 for an initial assessment appointment or submit the form below to have one of the team contact you.
The initial assessment is $50 with our Oral Health Therapist, Katelyn, normally $200.
Cost of implant surgery and restorative treatment completed during the course is significantly less than usual fees. If you have gum or tooth infections that need to be cleared up before implant treatment, these are at our normal fees.
Dr Linc and OHT  Katelyn are available at Harris Dental Boutique Bargara 5 days a week, Monday to Friday.  You can find out more about being a patient for training by calling the Harris Dental team on 07 4159 0660.  You can find information about Dr Linc's dental training on his course website here: Restoring Excellence.
Dentist Training Facility Bargara