We are counting down to the end of 2016!  Can you believe it is just around the corner?  Most private health insurance funds reset their annual benefits and most do not roll over the benefits that are left unused into the new year.
As at 31 December, the portion of your unused Private Health Insurance Benefits not claimed is lost. Don't let these benefits for which you have already paid for and are entitled too go to waste.
Weather you have recently been into Harris Dental Boutique and discussed dental treatment with Dr Linc or you are overdue for a check up give our team a call, be sure to let them know that you would like to complete your treatment before 31 December, 2016 to utilise your unused Private Health Insurance Fund Benefits in 2016.
We will try and make every effort to ensure that we see you before the end of the year. Please call as soon as possible to guarantee an appointment before the end of the calendar year!
We are OPEN almost every day during the holiday season! Check our Christmas Trading Hours below.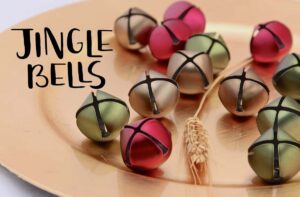 Monday 19th December: OPEN
Tuesday 20th December: OPEN
Wednesday 21st December: OPEN
Thursday 22nd December: OPEN
Friday 23rd December: OPEN
Saturday 24th December: CLOSED
Sunday 25th December: CLOSED
Monday 26th December: CLOSED
Tuesday 27th December: CLOSED
Wednesday 28th December: OPEN
Thursday 29th December: OPEN
Friday 30th December: OPEN
Saturday 31st December: CLOSED
Sunday 1st January: CLOSED
Monday 2nd January: CLOSED
Tuesday 3rd January: OPEN
Wednesday 4th January: OPEN
Thursday 5th January: OPEN
Friday 6th January: OPEN
Saturday 7th January: CLOSED
Sunday 8th January: CLOSED

For more information, speak to our team on  07 4158 5813 or drop into our practice at Shop 2/16 See, Bargara Qld 4670 . We would love to see you.
Health Fund Dental Benefits