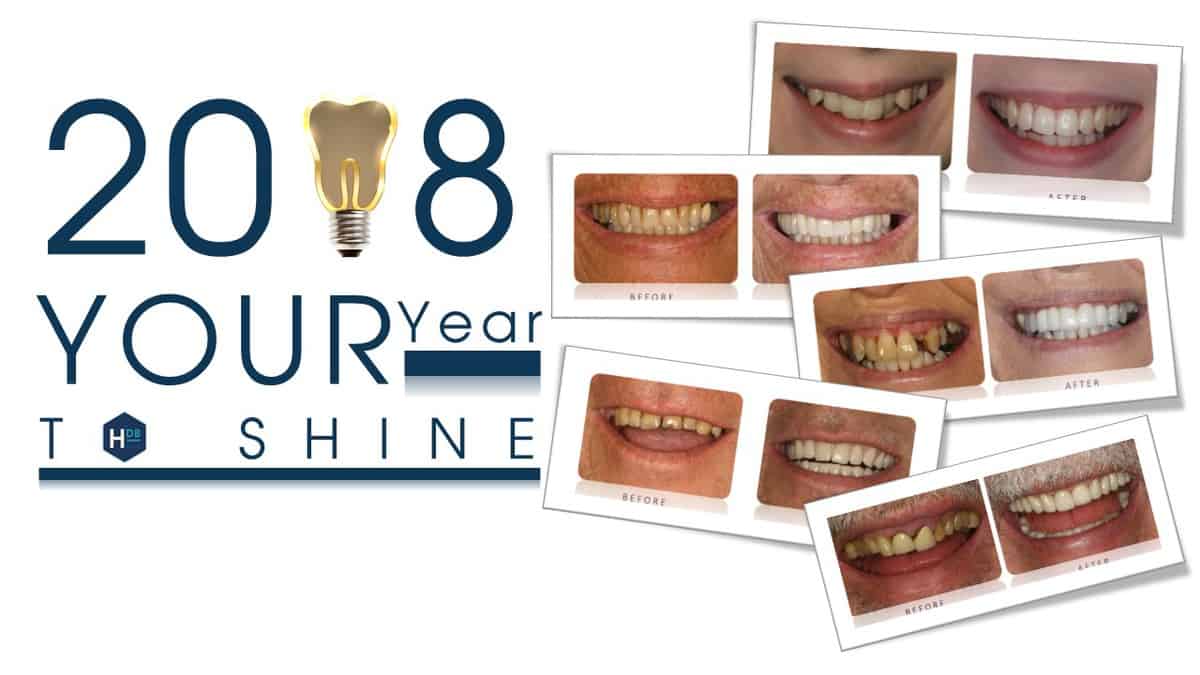 Why not make 2018 your year to shine?
Who doesn't love to smile?  Seeing a happy smiling face in the mirror everyday may just be what you need in 2018.
The team at Harris Dental Boutique can help you create the smile that you want and deserve, in a way that is suitable for you. Not everyone wants Hollywood white teeth or a super straight smile but instead, most of us just want to be able to smile with confidence, without having to worry or be embarrassed about our teeth. You will never be made to feel ashamed about your teeth or your budget.
To help you get the most out of your appointment with us we will take a set of photographs, so you can clearly identify what it is you want to change about your smile and Dr Linc can show you how he may be able to create your dream smile.
We find there are two types of patients;
Patients that are overwhelmed by their treatment choices or
Patients that do not know what their options are.
If you have misshaped, heavily filled or discoloured teeth or just some minor imperfections Dr Linc will be able to help. From a simple whitening treatment, complex orthodontics or cosmetic veneers Dr Linc will discuss your options and customise a treatment based on what you want. He will take the time to listen to your concerns and fully explain all the options and give you a clear professional recommendation to achieve the smile you want.
Modern cosmetic dentistry uses several techniques such as direct bonding to help brighten your smile and 'touch up' any small defects, wear or chips. This may even be completed in just one appointment, requires very little drilling and tooth preparation and is usually a cheaper option.
For more advanced cosmetic dentistry such as porcelain veneers, crowns, and bridges, dentures or dental implants to replace missing or loose teeth to help you chew and bite correctly more appointments will be required. When changing the size, length, and shape of your teeth and gums we want to make sure all the planning is carefully completed so you get the aesthetic results you want, that will last for many years.
So, is 2018 your year to shine?  If you would like more information about cosmetic dentistry with Dr Linc make an appointment at Harris Dental Boutique, please contact our team on 07 4158 5813 or pop into the clinic at Shop 2/16 See Street Bargara or book online here. Dr Linc and Katelyn OHT are available Monday to Friday.
Cosmetic Dentistry